Mashed Jack-fruit Seed
2013-02-06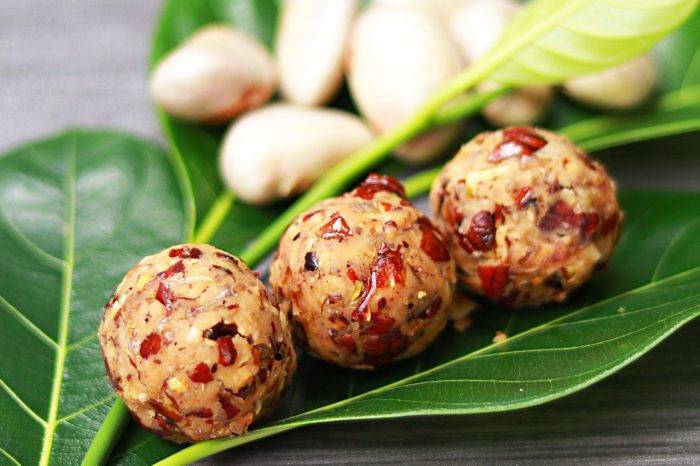 "Kathal beej" is the Bengali name of Jack-fruit seed and mashed called "Bhorta" .
Hot spicy tested mashed Jack-fruit seed make more appetite .
Ingredients
08-10 pcs jack-fruit seed
¼ cup shredded onion
01 tsp chopped garlic
02 pcs dry red chili
01 tbsp mustard oil
01 tsp salt or as per taste
Method
#Boil or baked the Jack-fruit seed until become soft . Roasted the red chili for making crispy and flavory on the other side sauteed the shredded onion and garlic with nut brown color .
# Mashed the Jack-fruit seed by using potato masher then add all other ingredients together and mixed well .
# Mashed Jack-fruit seed or Kathal beej bhorta is best with steam/ plain rice .