Bangladeshi style recipe – Tomato Bhorta
2013-02-06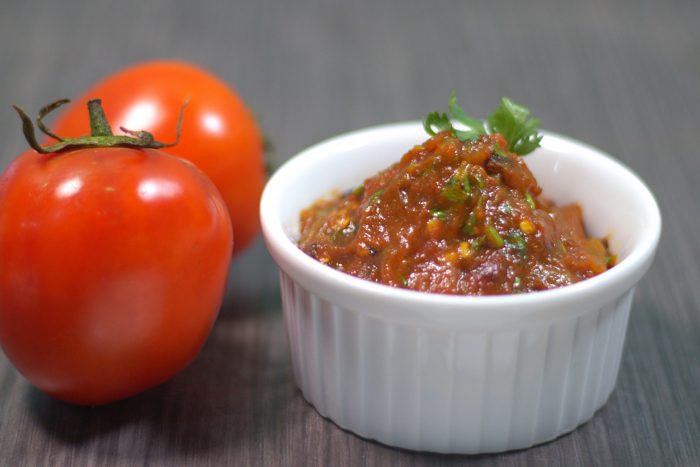 Bangladeshi Tomato Bhorta is my favorite . Tomato Bhorta is spicy and sour tasted ,it increase our appetite . "Tok Begun" is the Bengali name of tomato . Mashed tomato basically made by roasted ripe tomatoes .
Ingredients
03-04 pcs ripe tomato
04-05 pcs garlic cloves
01 pcs medium size onion
03-04 pcs dry red chili
01 tbsp mustard oil
01 tsp salt
01 tbsp chopped coriander leaf
Method
# Roasted the tomato, garlic dry red chili until tomato and garlic become soft . Dry red chili will be crispy and flavor full .
# In a food processor put all the ingredients and blend it well . If not have any food processor we can use hand .
# Mashed Tomato or Tomato bhorta is best with steam/ plain rice .
marinate with Bangladeshi spices and herbs .