Stir Fried Water Spinach
2013-02-06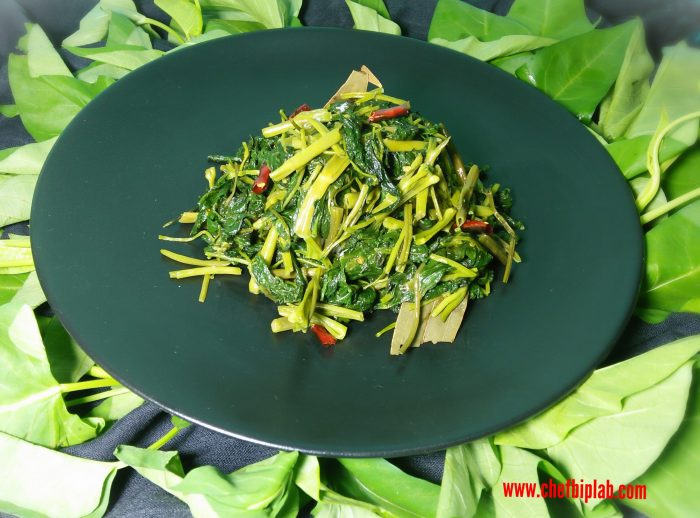 Stir Fried Water Spinach is a fully vegetarian dish . "Kolmi-shak" is the Bengali name of Water Spinach .
Ingredients
Water Spinach 02 buch
Shredded Onion 01 pcs ( small)
Garlic Chopped 02 cloves
Green Chili 02 pcs
Cumin Seed pinch
Turmeric Powder ¼ tsp
Bay Leaf 01 pcs
Dry Red Chili 02 pcs
Cooking Oil 01 tbsp
Method of Cooking
Wash the water spinach very well then wraply chopp .
In a medium high heat oil-brush the fry pan then put chopped water spinach and cook until become soft . Add salt, turmatic powder, green chili stir well after 01 minuit transfer in a boll .
Again, make the fry pan medium high heat then put oil and add dry red chili, bay leaf, cumin seed , shredded onion, garlic chopped stir until become the onion golden brown color . Return the stir fried water spinach in the fry pan and toss with all the ingredients after few minuits serve it .