Mashed Banana Blossom /কলার মোচা ভর্তা
2013-02-06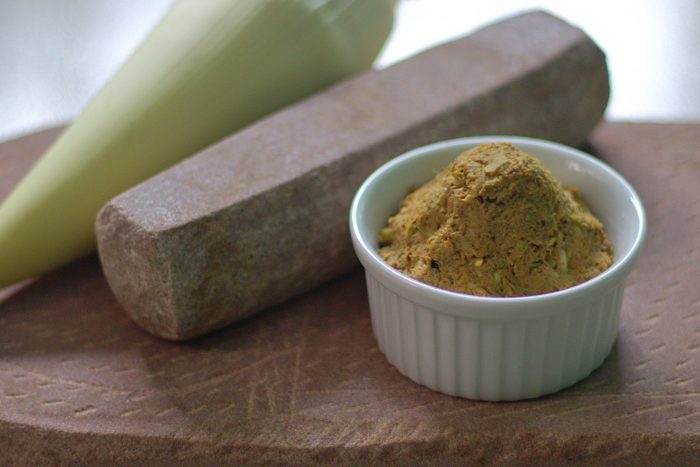 Kalar Mocha or kalar thor is the Bengali name of Banana Blossom . It is so much popular as a vegetable . This dish is a fully vegetarian .
Ingredients
100 g. banana flower
50 g. Shredded Onion
10 g. chopped garlic
05 g. turmeric powder
05 g. cumin powder
Pinch of mustard seeds
04-05 pcs Red Chili Dry or Green Chili
10 g. Salt
30 ml. Mustard Oil
Method of Preparation
# Separate the flower from the banana blossom and remove the harder part of flower that's look like plastic .
# Boil the banana flower with water in a heavy deep pan until banana become soft . After boil strain it .
# Make the pan medium high heat put dry red chili , mustard seeds then oil . After oil become hot add onion, garlic, green chili and banana flowers stir well . Seasoning the banana flower with salt, turmeric powder, cumin powder .
After stir fry the banana flower turn off the burner and transfer to a blinder for making paste .
# Again , make the pan medium heat and put mustard oil after oil become hot put the paste of banana flower . Cook the banana flower paste / mash for about 02 minuet then serve with warm rice .