Mince Chicken Wrapped with bottle Gourd Leaf
2013-02-06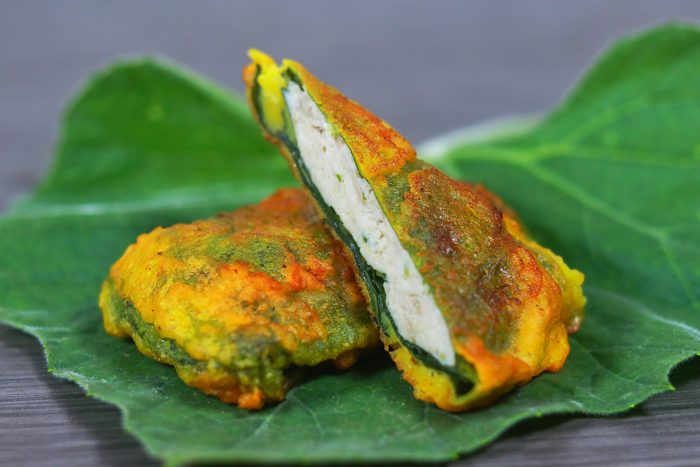 Ingredients
10 pcs bottle gourd leaf
30 g. gram flour
½ tsp salt
1/3 tsp turmeric powder
200 g. mince chicken
05 g. garlic paste
20 g. chopped onion
01 pcs green chili chopped
2.5 g. cumin powder
2.5 g. coriander powder
05 g. salt
Pinch of mixed hot spices powder
Method:
 Marinate the mince chicken with ginger paste, garlic paste, salt, chopped green chili, cumin powder, cinnamon powder, turmeric powder, mustard oil, then keep it for rest.
Take another mixing bowl put gram flower, salt, turmeric powder then make liquid paste with using water .
 Place the marinated chicken on the bottle gourd leaf then wrap it .
 Make the pan medium heat then brush with oil . Add the warped chicken on the pan and cover with a lid .
Cook one by one side with slow heat for about 10 minuets .